JOIN OUR STAMP CLUB TODAY !
Get 5% discount on every eligible item.
Receive a FREE stamps gift.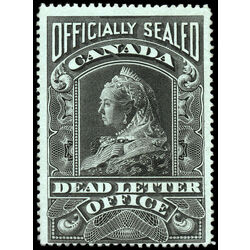 This is the famous "dead letter office" stamp with the Queen Victoria on bluish paper. This stamp was used for mail, that for some reason or other (like unreadable handwriting), could not be delivered nor returned to the sender. This is a hard stamp to find, the beautiful bluish paper is easily visible on gum side and with beautiful centring, almost very fine!
Cv. $600.00
Offer ends in 3 days
Only 1 in Stock