JOIN OUR STAMP CLUB TODAY !
Get 5% discount on every eligible item.
Receive a FREE stamps gift.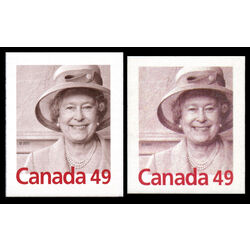 Can you tell the difference between the stamp on the left and the one on the right? It may seem obvious on the scan that the stamp on the right is a bit smaller, but this is not because it was cut short! It is actually a FAKE, but an excellent one that would probably fool many. The printing is also a bit blurrier and the colour a bit duller, but it even has a faint GT4 tagging like the original! It was reportedly created in the Baltic states of Eastern Europe, very rare!
Cv. $100.00
Offer ends in 2 days
Only 1 in Stock